Assistant Director of Athletics
Eric Lokey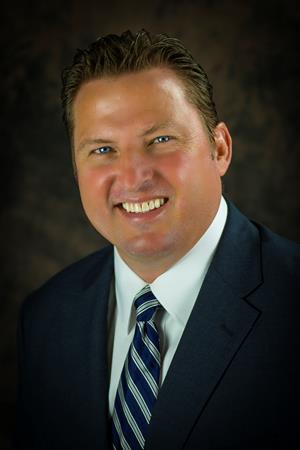 Eric Lokey has been in the Coaching field for 27 years.  He spent 22 of those years as an Assistant Football Coach in Plano ISD, Rockwall ISD, Mabank ISD, McKinney ISD, and Denton ISD. Lokey also spent one year as a College Football Coach at Stephen F. Austin and two years as a Head Coach and Athletic Director of Princeton ISD.  He is now the Assistant Director of Athletics in Denton ISD and has been for two years.
Throughout the many years of Eric Lokey's career, he has accomplished and been honored in many events.  In 1988, Lokey was selected 1st Team Walter Camp All-American, Kodak All-American, Sports Network All-American, and Associated Press All-American.  Also in 1988, Lokey was Southland Conference Defensive Player of the Year.  In 2002, Eric Lokey coached the Denton Ryan High School Raider Football Team when they won the 4A Football State Championship.  He also coached the Denton Ryan Raiders to the State Championship Game in 2003 and 2010 where they were Runner-Up Teams.   In 2003, he coached Derek Lokey, his son, who received 4A Defensive Player of the Year.  Eric Lokey also coached the Texas High School All-Stars Football Game in 2003.  In 2006, he coached another player, Nathan Uland, who received the district 4A honor, Defensive Player of the Year.  In 2010, Eric Lokey had the honor of being inducted into the Stephen F. Austin University Athletic Hall of Fame.
Eric Lokey and wife Debi, have three sons; Derek, Taylor, and Tyler.  Derek and wife Charlie Lokey, have three boys; Logan (5), Lawson (3), and Landon (1). Taylor and wife Paige, have one daughter; Hattie (1).  Eric Lokey actually coached all three of his sons at Denton Ryan High School in Football and Track.  Derek went on to play at the University of Texas where he was an Academic All-American and won the National Championship in 2005.  He then went on to play with the Kansas City Chiefs from 2008-2010.  Tyler and Taylor have both followed in their dad's footsteps and are coaching in Denton ISD.  Tyler is a coach at Meyers Middle School, and Taylor is a coach at Navo Middle School.